Pens! Pens! Pens! ...... and more pens!
We all have our favourites - of most things - but these are my favourite pens. I prefer water-based pens as they will blend, particularly with each brand's own blender. There's definitely times I like my Sharpies for their intense vibrancy, or the very opaque Posca pens, which will cover over anything. But for a more artistic approach I like the water based 'Tombows'; the Winsor Newton Pigment Markers; oh, there are quite a few others - so what I've done is create the pic below which shows them all, with info as well.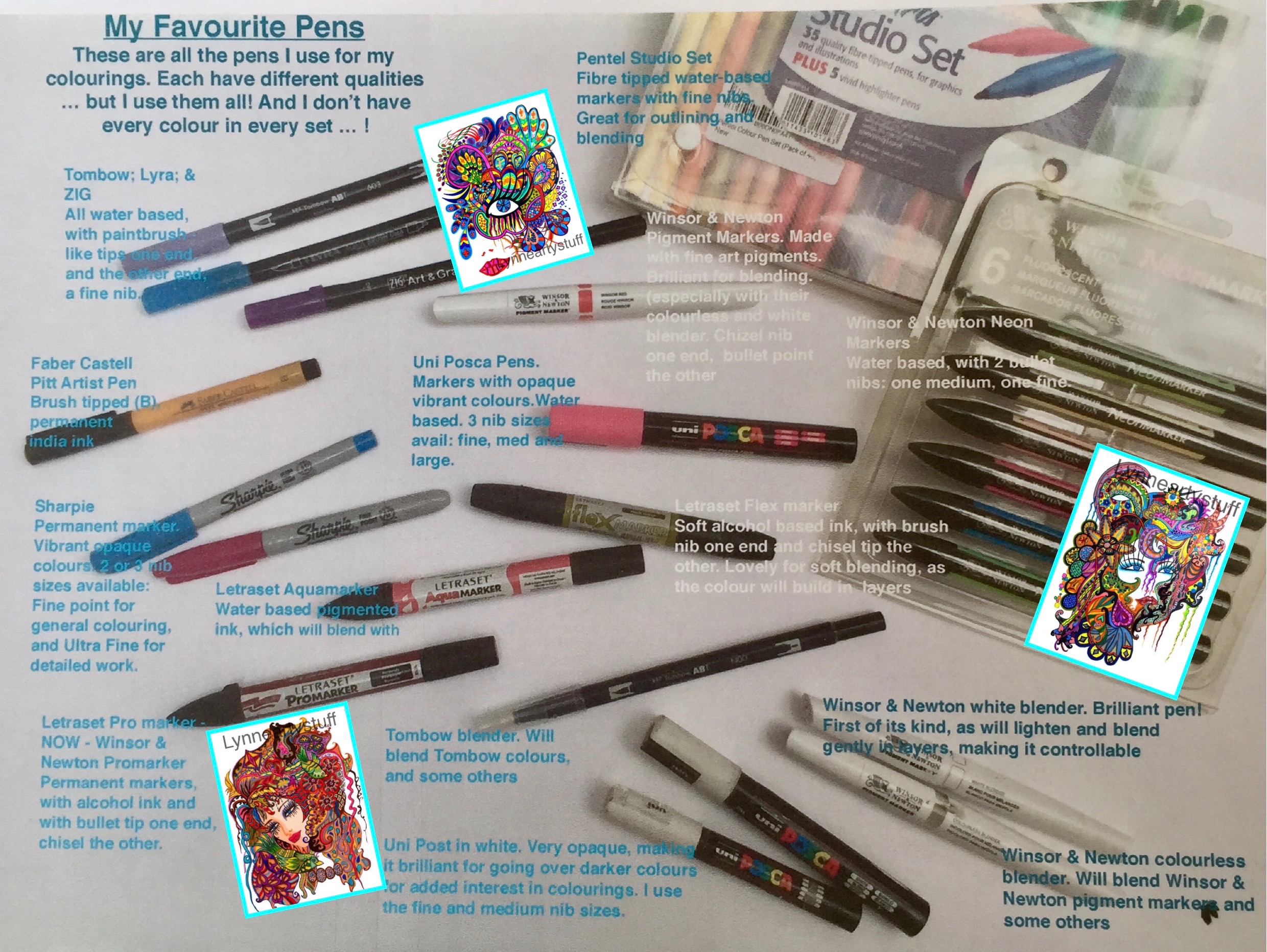 When using markers, its definitely best to use specific marker pens paper - Bristol Board. It's not a board or card, but a 250 gsm very smooth paper, which the pens - any pen - won't 'bleed' through to the other side.