Yes. It's certainly been a while since I've written here! There is a reason … busy. Busy. Busy! I've produced and self published an adult colouring book. That's it in a nutshell, BUT .. coming out of the nutshell, there's been the stripping of colour of all my (highly) coloured Big Hair Art pictures, and drawing a few black and whites to add to them. Then onto the self publishing. That was all relatively straight forward, and the self publishing people (CreateSpace)are affiliated to Amazon, so your books are printed on demand, which incurs no upfront costs. Perfect. And I did start to sell, BUT – on ordering a copy for myself, I was very disappointed with the print quality (my fault, as I'd used a poor scanner), so I literally virtually re-did every drawing again which took 3 months or more! It's now done and re-published. And now it's down to promoting, promoting and even more promoting!! It's easily a 9 – 5 job, especially setting everything up; linking websites; updating my blog here; updating my website; updating my Etsy shop; keeping on top of all the social media sites. It is endless! But, I feel essential.
Anyhow, I am now really proud of the book, and I'm now working on the second, which I'll tell you more about in the next post I do. Here is the said book. It's available on all Amazon sites (£6.50) just search for Lynne Reeves. Here is also the link for the UK site:
https://www.amazon.co.uk/Big-Hair-Art-Colour-Therapy/dp/1545031517/ref=sr_1_1?ie=UTF8&qid=1503932336&sr=8-1&keywords=lynne+reeves
I'm also offering it as a PDF from here on my website. You can buy and download immediately, and of course you can print more than once which allows for errors etc.  Click HERE to buy your copy now!
I will be doing printable pages – i.e. individual pages to print, which seems very popular! (I have to keep up!).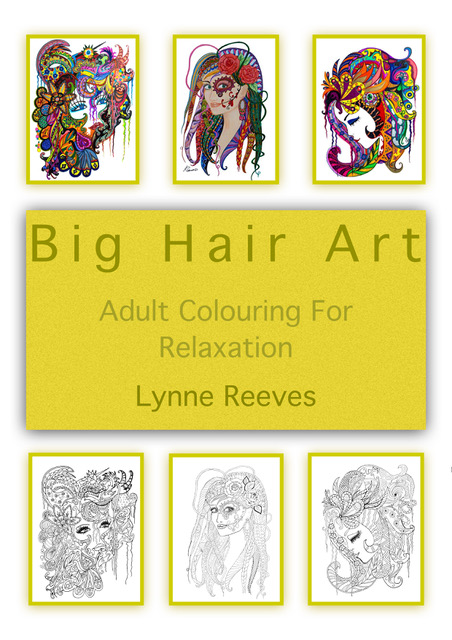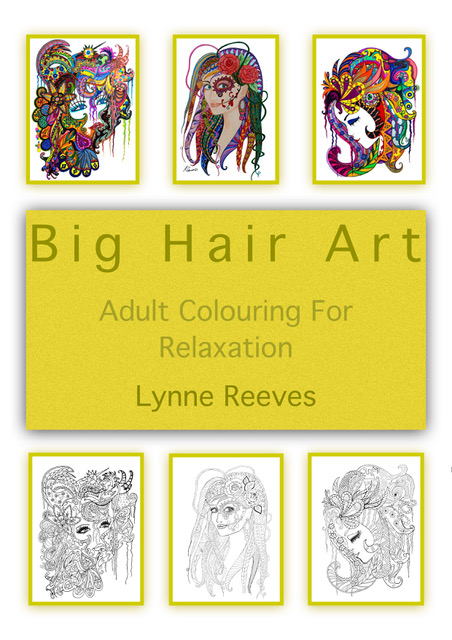 Available from all Amazon sites – search Lynne Reeves
https://www.amazon.co.uk/s/ref=nb_sb_ss_i_1_12?url=search-alias%3Daps&field-keywords=lynne+reeves&sprefix=lynne+reeves%2Caps%2C310&crid=1JY4GTUUFFXFD