We all love our pets... they are one of the family...making a house a home.
I offer 2 styles of pet portraits;  fine art black & white pencil or in colour using best quality coloured pencils.  These are very detailed, photo realistic pieces of artwork. The paper surface I work on is Winsor & Newton 250 gsm bright white Bristol Board.
The other style of portrait I offer is a more contemporary style created digitally. They are much less time consuming to produce which is reflected in their cheaper price. They are printed as standard art prints and I can offer a choice of background colour at no additional cost - to match in with your room scheme maybe -  unless of course you prefer white.
To see full details, head over to my dedicated website purely for my pet portrait work:  www.uniquepetpawtraits.co.uk
Tel: 07984061944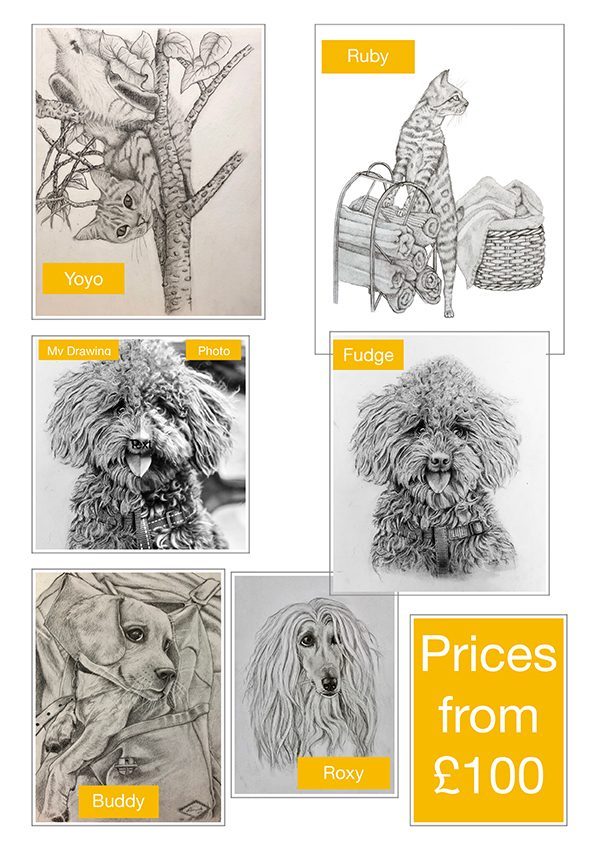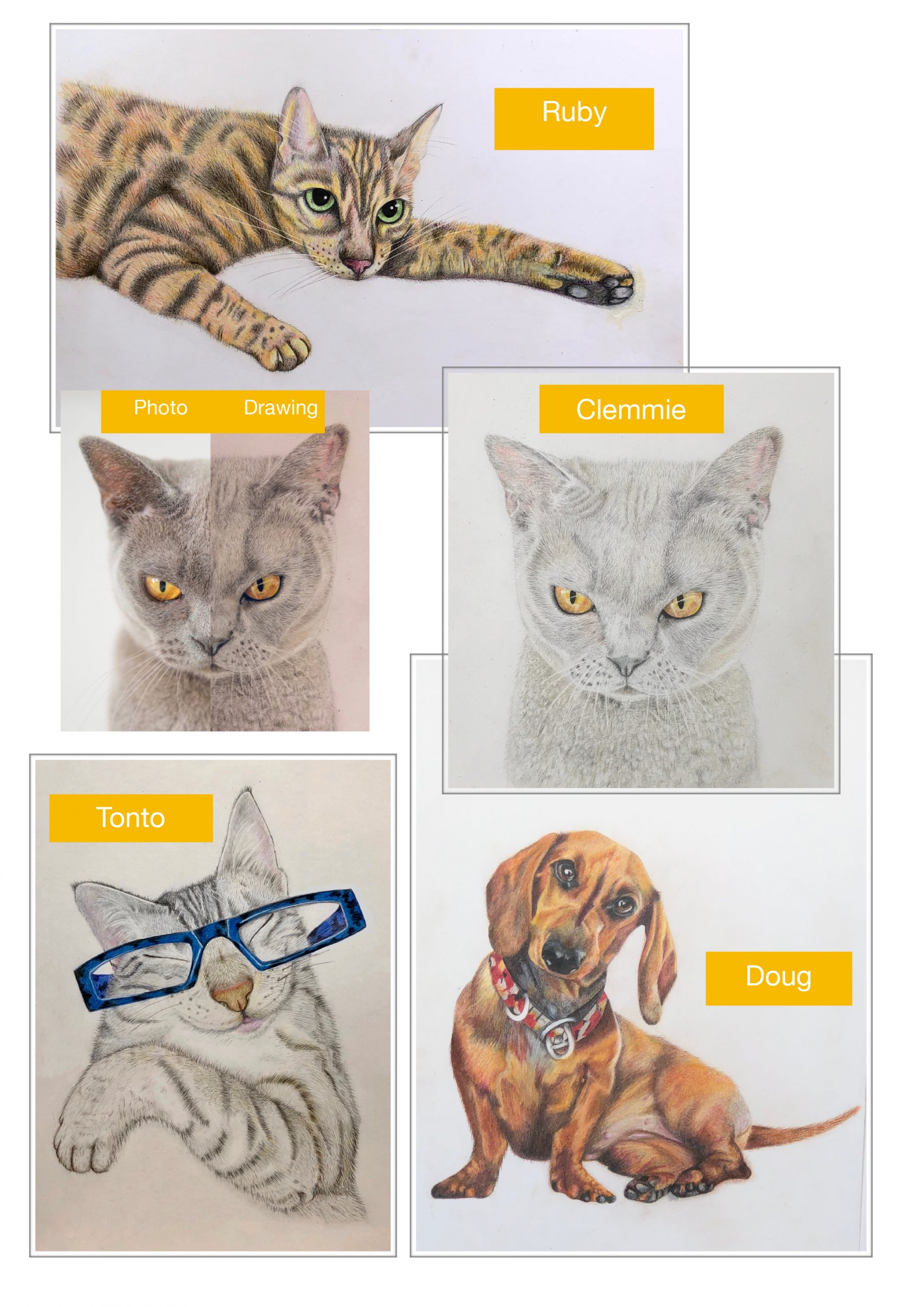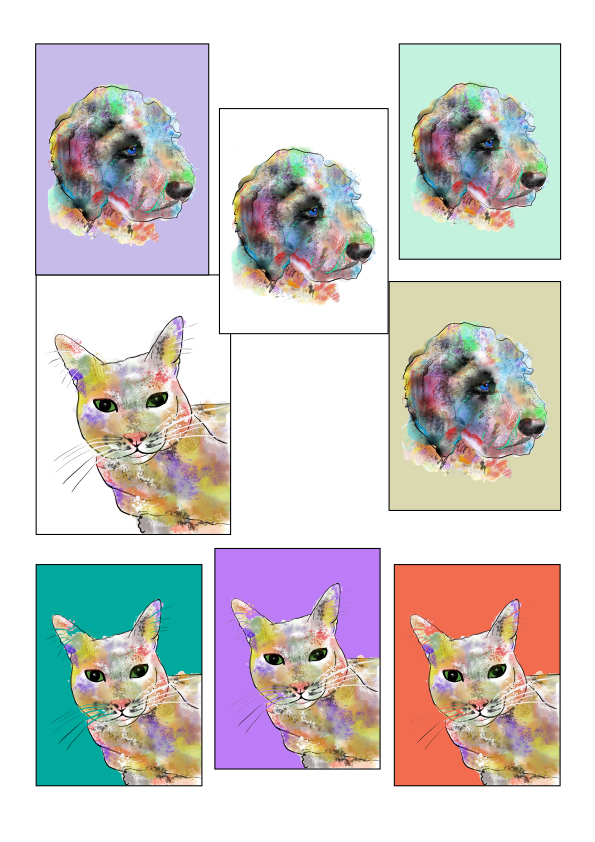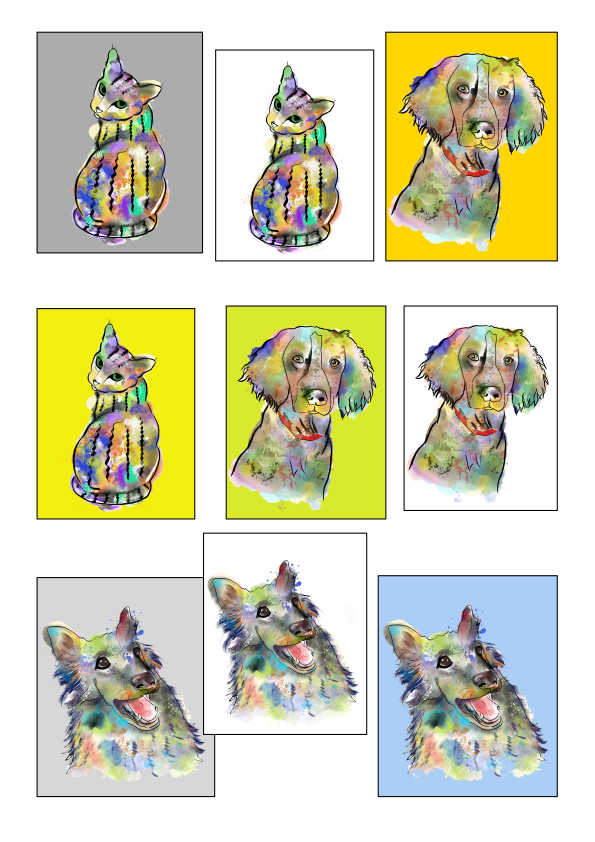 PRICES
A4 / A3 Black & White Fine Art Pencil Portrait                            £75 / £150
A4 / A3 Coloured Pencil Fine Art Portrait                                       £100 / £200
A4 /A3 Digital Portrait                                                                               £40 / £50
Click here to visit my Unique  Pet Portrait website