And, once again, where do I start?! I guess it's because I am a very eclectic artist ... not really sure I'm worth of that title just yet...(!).  Joking aside,  I've still been keeping busy, art wise, but had a few things intermittently as well.              2 Christmases for starters; I host BIG Christmases, (very much out of choice I might add), which go over several days, and take a fair time of preparation which in turn puts my art on the back burner! We've also had a very large week long wedding in a Chateau in France, which was absolutely amazing!! There was also lots of enjoyable prep work for that too!
But here I am - loving my art, with quite a bit of new stuff to show you. But before we get into the art - meet Ruby - our new Bengal! we re-homed her from a breeder in Nov2018. Now 4 years old, she has slotted in very well with the 2 dogs and Tonto (our male Ocicat), but unfortunately she and Yoyo (female Ocicat) just don't see eye to eye, so a bit of management of the situation is required, which we manage quite well!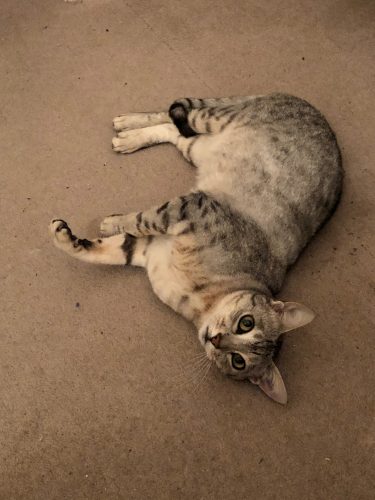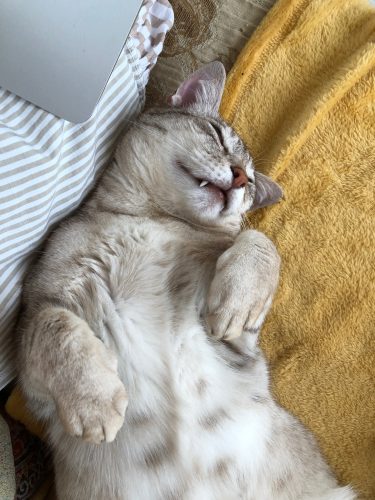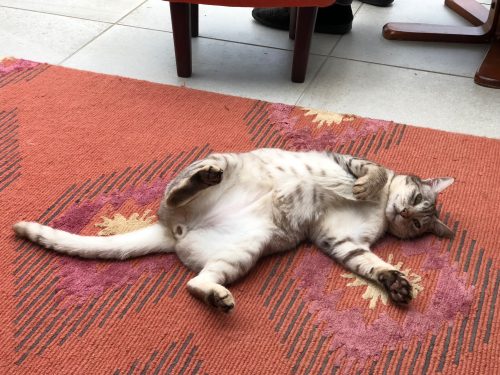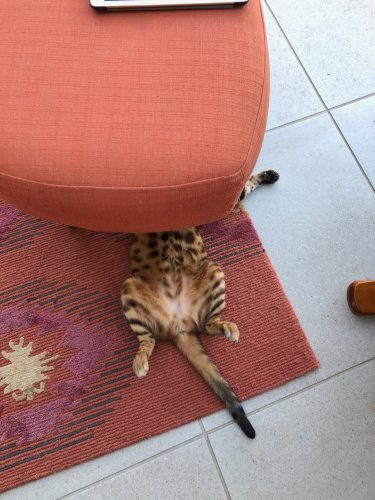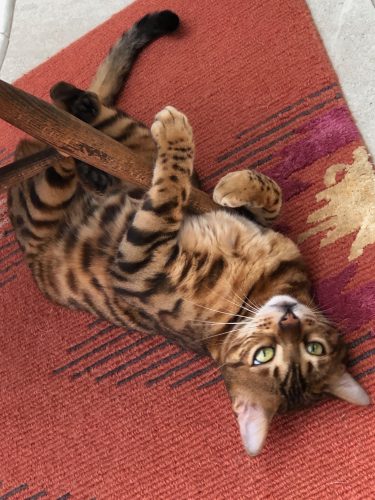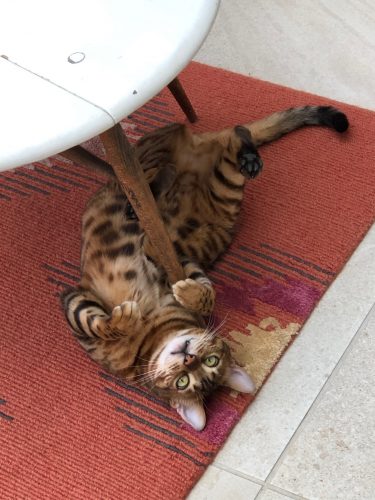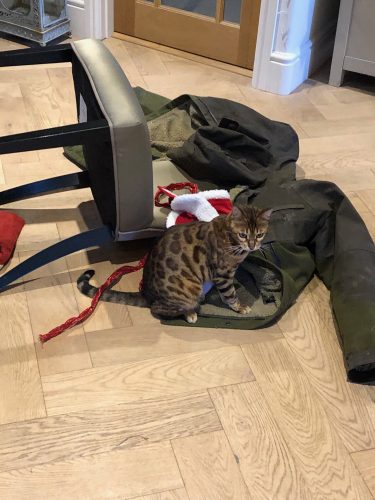 Little Yoyo... now 7 years old.
Tonto...doing what he does best!
Meet Ruby!! 
Ruby and her amusing form of pole dancing!
You certainly know when you have a Bengal! She shares my art room and don't I know it!